INTELLIGENCE
FROM THE AIR
Kelluu designs, manufactures and
operates intelligent airships for
persistent aerial monitoring.
WE ARE ON A MISSION TO
REVOLUTIONIZE AERIAL
MONITORING.
SAVE MONEY
Cut 90% of traditional aerial monitoring costs.
ECOLOGICAL
Continuous autonomous 24/7 imaging while having zero carbon footprint
TESTED AND RUNNING
Our technology has been tested in practice and the first commercial flights have started.
CLOUD BASED
Collected data is immediately sent to the end-customer or a third party through our cloud service.
BETTER IMAGING
We operate continuously close to the target location for high-quality imaging.

SENSORS
Live image service, 3D spectrum model etc. Any weather-sealed sensors can be applied.
AUTONOMOUS OPERATIONS
Our airships can operate as an autonomous swarm to share information with the operative fleet about the environment, atmospheric conditions and for situational awareness.
AUTOMATIZED FLEET CONTROL
Collision avoidance through safe zones and communication with national/international authorities for location and flight plan information.
POWERED BY HYDROGEN
We are utilizing hydrogen as our energy source which results in 99,5 less CO2 emissions when compared to traditional aerial monitoring.
MASSIVE AMOUNT OF DATA
We provide high-quality data that is versatile and can be utilized across various fields, including sustainable development research.
4G/5G TECHNOLOGY
We leverage 4G/5G technology for high-bandwidth applications, where multiple sensors provide a fusion of real-time data.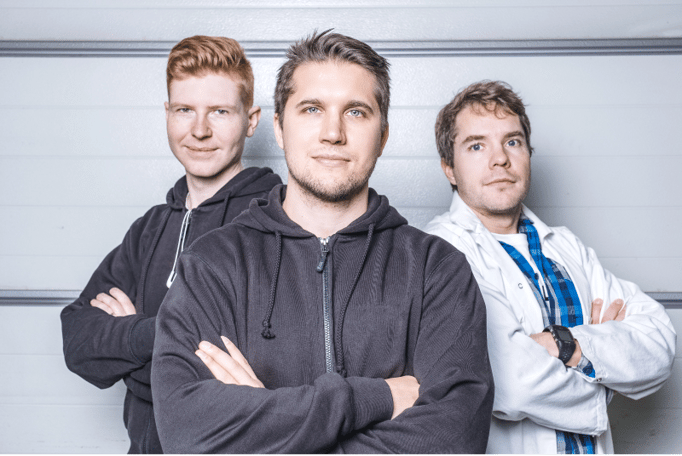 THIS IS NO
ORDINARY COMPANY
Kelluu's mission is to revolutionize aerial monitoring. We help societies to become climate-proof with the airship technology we develop and the high-level information we gather. We seek people who will push the entire industry forward.
SUBSCRIBE FOR KELLUU UPDATES
Yes! Keep me updated about Kelluu's news and job opportunities.